Jaguar Painter CD
** 8th August 2004 **
** Painter Jaguar CD is now SOLD OUT **
** It will return once I complete changes and make it available as an Encrypted CD **

Jaguar Painter is a fast paced retro style arcade puzzle game with 100 brand new addictive levels to enjoy.

Each level of painter is a grid which must be fully traversed within a pre-defined time limit (differs per level) while avoiding the grid monsters that patrol the grid looking for intruders. Bonus points are awarded for completing individual boxes and for remaining time left on completion of a level.
Game Features:
Eight Channel Sound System (Four channels of rocking music and four channels of sound effects)
100 brand new challenging levels
3D Vectorball menu screens
100% assembler coding (68000, GPU and DSP)
Runs at full frame rate with no slowdowns (50 or 60 frames per second depending on local video format)
General Release Version contains special bonus (Slam Racer Intro and Game beta: Type SLAMRACE at password menu screen to access the special bonus!)
Video Clips
First Version is a Divx encoded avi file. (3.5mb)
If you do not have the DivX codec to play DivX video files, please visit www.divx.com for more info
PAINTER.AVI

Second Version is the full mpeg capture file (31mb)
PAINTER.MPG
Screen Shots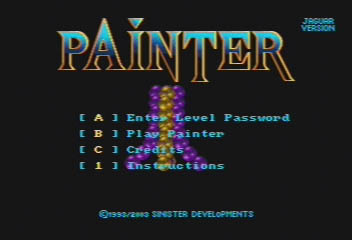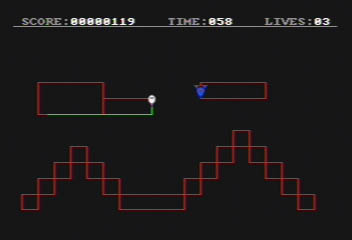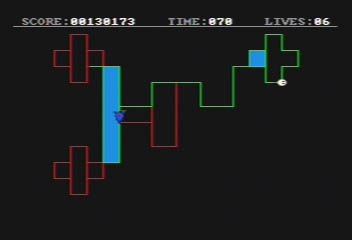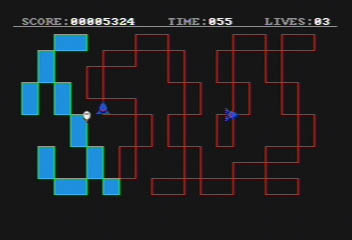 Box Pictures